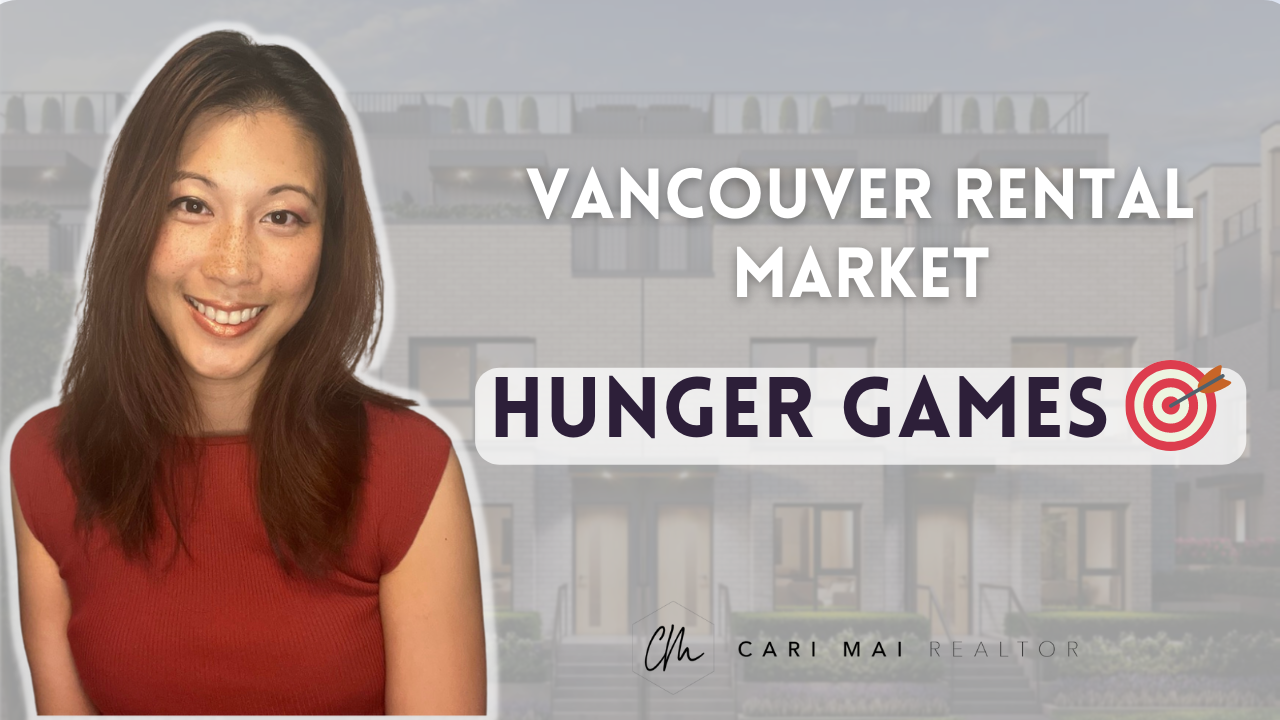 The Vancouver rental market is like the Hunger Games because so many people are trying to rent right now!
But for the people who were in the market to buy over the last few years and are jumping into the rental market now because inflation and interest rates have risen....
do you know what the average rent for a 1 bedroom unfurnished condo in Vancouver is going for right now? 
It's over $2,600/month!
Do you know what the interest rate is if you rent?
It's 100% and you're not making any appreciation! It's going straight to your landlord's bank account.
We probably won't see interest rates fall back down to what it was in 2020 to earlier this year anytime soon so if you can afford to buy right now, you really shouldn't wait on the sidelines.