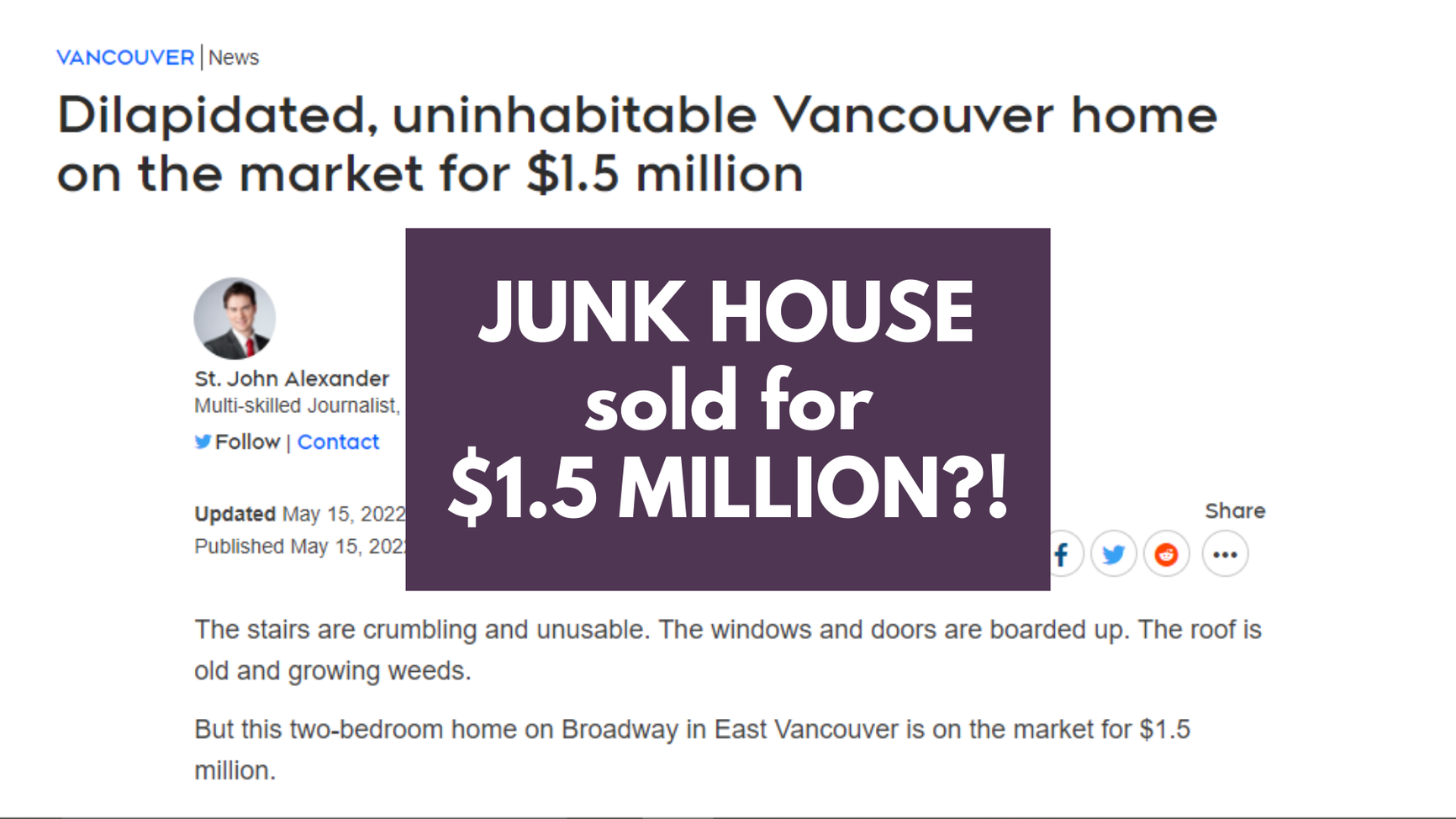 Some of you sent me this exact article asking me how on earth did this East Vancouver a piece of junk house on a busy corridor, even sell for $1.5 million recently? 
Well, the value is in the land. 
This house sits on a 33 X 125 foot lot on a busy corridor and it has RS-1 zoning and in that particular area, it allows for duplexes laneway home or secondary suite to be built and once rented out, that can act as your mortgage helper. 
Not only that, East Broadway corridor is also a major bus and SkyTrain area. So, you know, there's future growth plans for densification and if someone were to live in there for a number of years, and potentially sell it further down the road, there could potentially be some really good capital appreciation there. 
So it's hard for anyone to even find a good lot in the city of Vancouver for one and a half million dollars.
So for someone to buy this, tear it down, build it new and hold for a number of years it's actually ok value relative to some other move in ready homes in the city. 
Hope that helps answer your question. DM me if you have any further ones, and see you later.