The Bank of Canada increased the overnight lending rate by a quarter percentage to 0.5%.
"The Bank is continuing its reinvestment phase, keeping its overall holdings of Government of Canada bonds on its balance sheet roughly constant until such time as it becomes appropriate to allow the size of its balance sheet to decline." 
The Bank stated that further increases will be needed in order to combat inflation and bring down core measures. However, the timing and pace of future increases are crucial, especially with the economic uncertainty caused by the "unprovoked invasion of Ukraine by Russia". 
Fixed-rate mortgages are unaffected by the interest hike.
Variable rates mortgages, on the other hand, will be affected by the trend of the benchmark rate. There should be a 0.25% interest raise on variable rate mortgages following today's announcement.
How Will a Variable Rate Mortgage Be Affected?
Based on a 30-year amortization period, for every $100k mortgage amount, when the interest rate goes up by 0.25%, the interest payment increases by roughly
$12.
These are the mortgages that

increase your monthly payment 

when interest goes up (e.g. Scotiabank). You should expect a monthly payment increase starting next month.
These are the mortgages that

DO NOT increase your monthly payment

when interest goes up (e.g. TD Bank). Instead, the total monthly payment will be re-distributed between the principle and interest.
The content for this blog was provided by
Jessica Kuan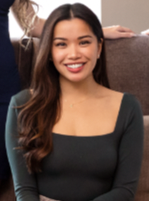 Senior Partner of Signature Mortgages
778-990-7422  jessica.kuan@cleartrust.ca  https://www.jessicakuan.com/