You've all seen the news reports circulating that people are leaving the city in droves to the suburbs! Yes, that's true. However, there are still plenty of people who live in the city and rely on public transportation to get around! If you're considering on buying an investment property or a home with potentially higher long-term appreciation value, find a home within close walking distance from a SkyTrain station! Here are some new SkyTrain network extension developments to expect in the coming years:
The Broadway Subway Project (City of Vancouver) - 2025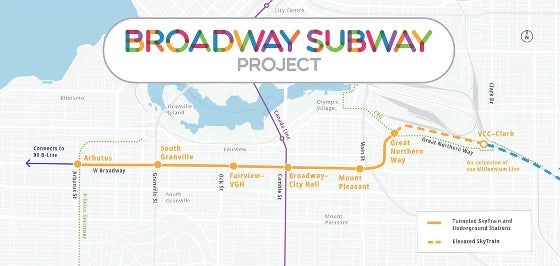 The Broadway Subway project extends the existing Millenium SkyTrain line from VCC-Clark Station to the future Arbutus Station, adding 5 new skytrain stations to tech & creative hub, healthcare centres, and proximinity to high-traffic areas. Construction will begin in Fall 2020 with scheduled service on the new SkyTrain line to begin in 2025.Click on the image above for more details on the Broadway Subway project!
The Surrey Langley Project (City of Surrey & City of Langley) - Late 2025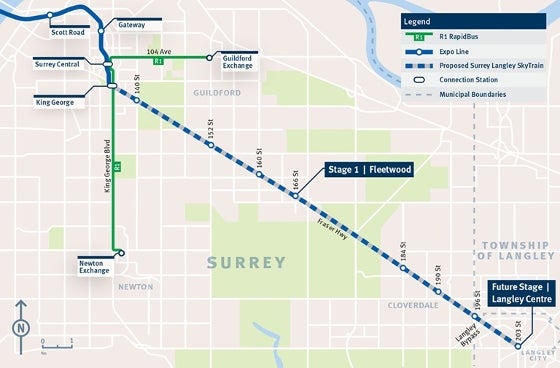 In the Fraser Valley region, the Surrey Langley SkyTrain project consultations are underway with the potential extension from the Expo Line beginning from Surrey's King George SkyTrain station to 203 Street in the City of Langley. The route will run along the Fraser Highway and is projected to be a total 22 minute commute with trains departing every few minutes. Homes located near this potential future skytrain line is currently selling very well. Construction is currently slated to begin in 2022 with scheduled service to begin late 2025.Click on the image above for more details on the Surrey Langley SkyTrain project!

When choosing a home that would have rental value or better appreciation value, proximity to future SkyTrain and Subway lines will be key! Let me know if you have any questions about buying or selling a home near these transportation hubs!