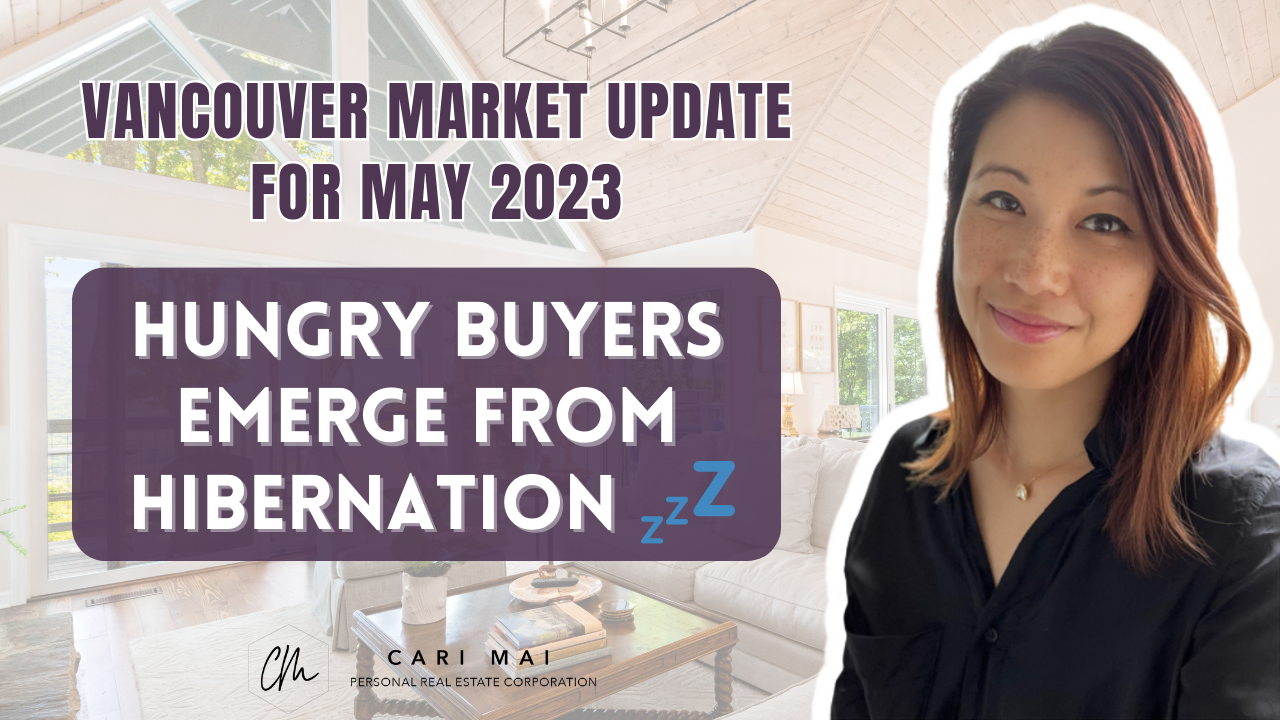 Hi, it's Cari Mai and this is your Vancouver real estate market update for May 2023. 
With housing inventory growing only slightly in April, Greater Vancouver has entered a Sellers market and prices are being pushed up. Home buyers have emerged from hibernation and they're hungry!
Sales volumes dipped 16.5% from April 2022 though month over month number of sales were up 6% for detached homes, up 5% for condos, and up 4% for townhomes. 
So, if there's so much buying activity right now, why isn't there more sales being done?
Well, housing supply of new listings are at a 20 year record-low. We've been expecting an injection of new homes for sale during the month of April but that didn't happen. In fact, we already hit the peak of the spring market!
The MLS benchmark price  for all home types in Greater Vancouver is $1,170,700.
That is still a 7% decrease from April 2022 though a 2% increase from March this year.
The MLS Home Price Index also showed home prices have increased 5% year-to-date, this beats the economists' forecasts of 1%-2% price increase by year end.
In March, Canadian inflation falls to 4.3%,
making it the lowest since August 2021, dropping from 5.2% in February. As inflation continues to fall, the Bank of Canada expects to reach their target 2% inflation by end of 2024. The Bank of Canada says reaching the 2% target is not easy as inflation falls slowly and service prices and wage growth stays raised.
Economists expect that the Bank of Canada
will hold rates steady for the rest of 2023 and not to expect any rate cuts through the rest of the year.
I hope that gives you a glimpse into Vancouver's real estate market this month! Feel free to DM me or leave a comment if you have any questions about what you just heard. 
Thanks for tuning in!