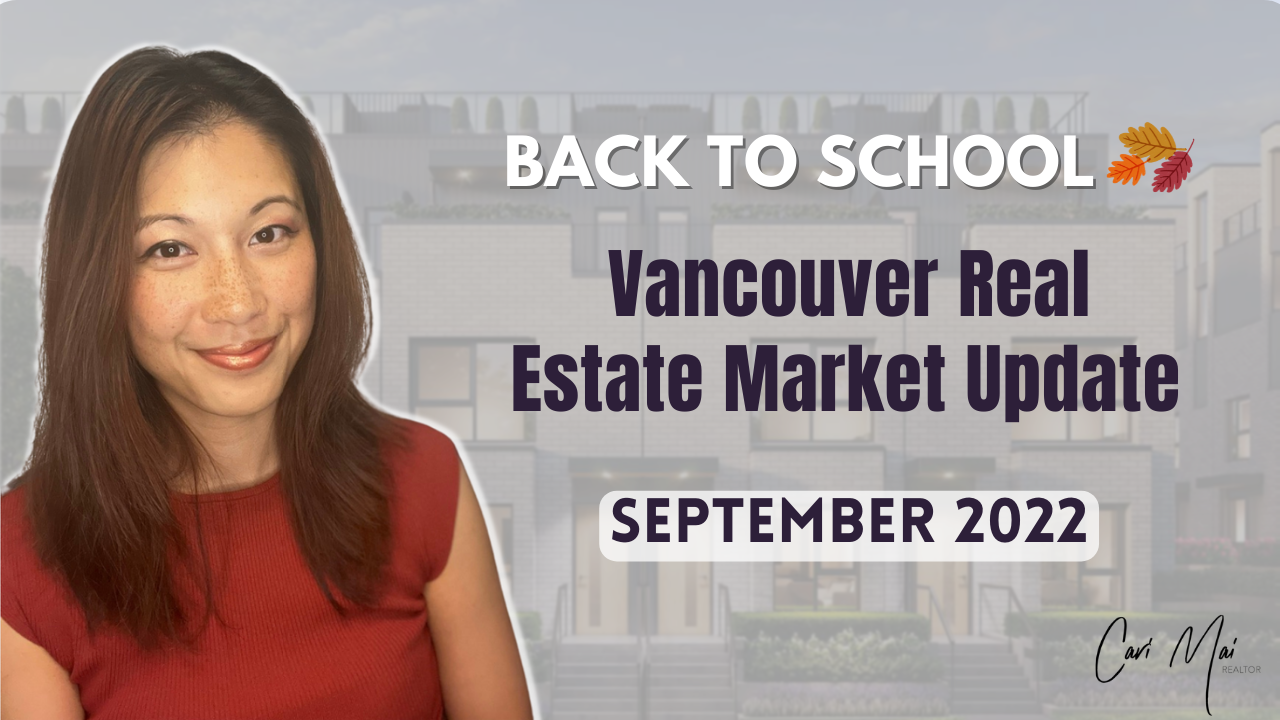 Hi, it's Cari Mai and this is your Vancouver real estate market update for September 2022.
August is traditionally a slower sales month but with the rise of inflation and interest rates,
we saw home sales volumes across Greater Vancouver dip 29% below the 10-year average sales volume for August! Home Sellers appear to also be "holding out" on listing their properties for sale which is not helping much with adding more inventory to the market.
Newly listed homes on the market when compared with July  2022
is down 16% last month, also bringing down the total number of homes listed on the MLS by 6%. The MLS benchmark price was $1,180,500 across all home types in Greater Vancouver. If you bought your home last August, you would've gained 7% in price growth. However, there was a 2% price drop across all home types last month when compared with July 2022.
As a personal observation, many entry-level home types are still seeing quite a bit of buyer activity.
Homes priced and marketed well are still selling quick and there were some deals to be found if people were paying attention!
The Vancouver rental market is like the Hunger Games because so many people are trying to rent right now!
But for the people who were in the market to buy over the last few years and are jumping into the rental market now because inflation and interest rates have risen.... do you know what the average rent for a 1 bedroom unfurnished condo in Vancouver is going for right now?  It's over $2,600/month! Do you know what the interest rate is if you rent? It's 100% and you're not making any appreciation! It's going straight to your landlord's bank account. We probably won't see interest rates fall back down to what it was in 2020 to earlier this year anytime soon so if you can afford to buy right now, you really shouldn't wait on the sidelines.
The Fall housing market is upon us and September 7th marked another interest rate hike from the Bank of Canada.
To fully understand the effects of these events, tune in next month to get all the details! DM me if you have questions about what you heard here today!
If you found this market update helpful, please support the channel by hitting the subscribe button down! Thank you and have a great day!