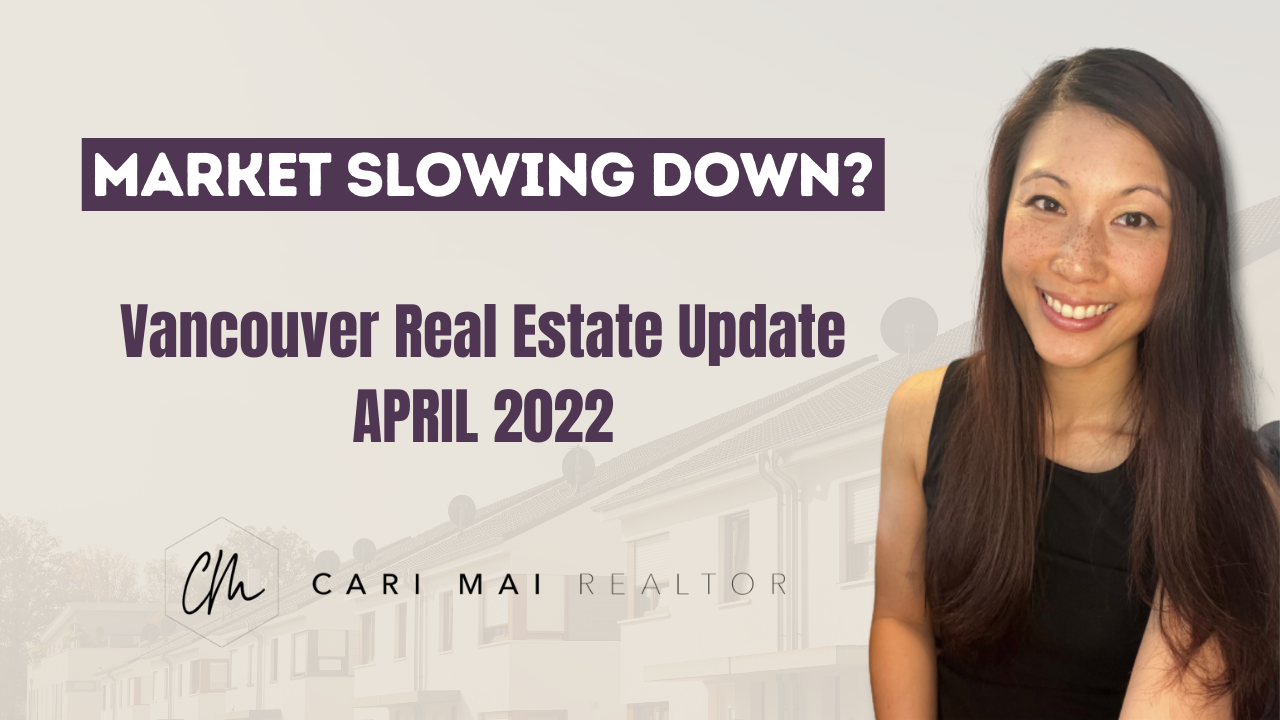 Hi, it's Cari Mai and this is your Vancouver real estate market update for April 2022.
As predicted from last month, we're starting to see the Greater Vancouver real estate market turn.
This is normal - the real estate market is cyclical! What goes up, must come down...or slow down!
Over the past month, we saw the 5 year fixed mortgage rates pop up over and around the 4% range!
As much as there has been policies introduced to ban foreign home buyers and get home flippers and speculators to pay more tax, but really at the end of the day, our current housing market is very much influenced by the cost of borrowing, and not so much the other things! Overall, we're still in a Sellers market with calmer bidding wars than last Spring because buyers are no longer in a sense of panic!
March 2021 was the highest selling month in Greater Vancouver history...
so you'll notice last month's sales is down 24% when compared with March 2021.  But we're seeing an uptick of 27% in home sales when compared with with February of this year.
We're still seeing more new home listings come on the market month over month this year.
We're up 22% from February 2022 but still down 20% when compared with March 2021. The MLS benchmark price is sitting at $1,360,500, which is a 21% increase from last March and  a 3.6% increase from February of this year.
To own a detached home in Greater Vancouver,
it's going to cost you an average benchmark price of $2,118,600, townhouses $1,138,300, and condos: $835,500. Detached homes and condos prices increased around 3.5% from February 2022. BUT oh my goodness, townhouses shot up 28% in price compared with February 2022.
We're still seeing demand out there for these properties and prices are still holding strong at the moment!
Don't expect prices to tumble as housing inventory is still too low. However, with a handful more mortgage rate hikes to come and new policies to be introduced as a result of 2022 being an election year, economists predict that the real estate market is projected to be returning to more normal levels as the year progresses! However, external factors like increased immigration will cause a higher demand for rentals and we're seeing rents rise to its highest level in Vancouver right now! 
If you'd like to discuss more about what you saw here today, DM me and I'd be happy to chat. Have a great day!