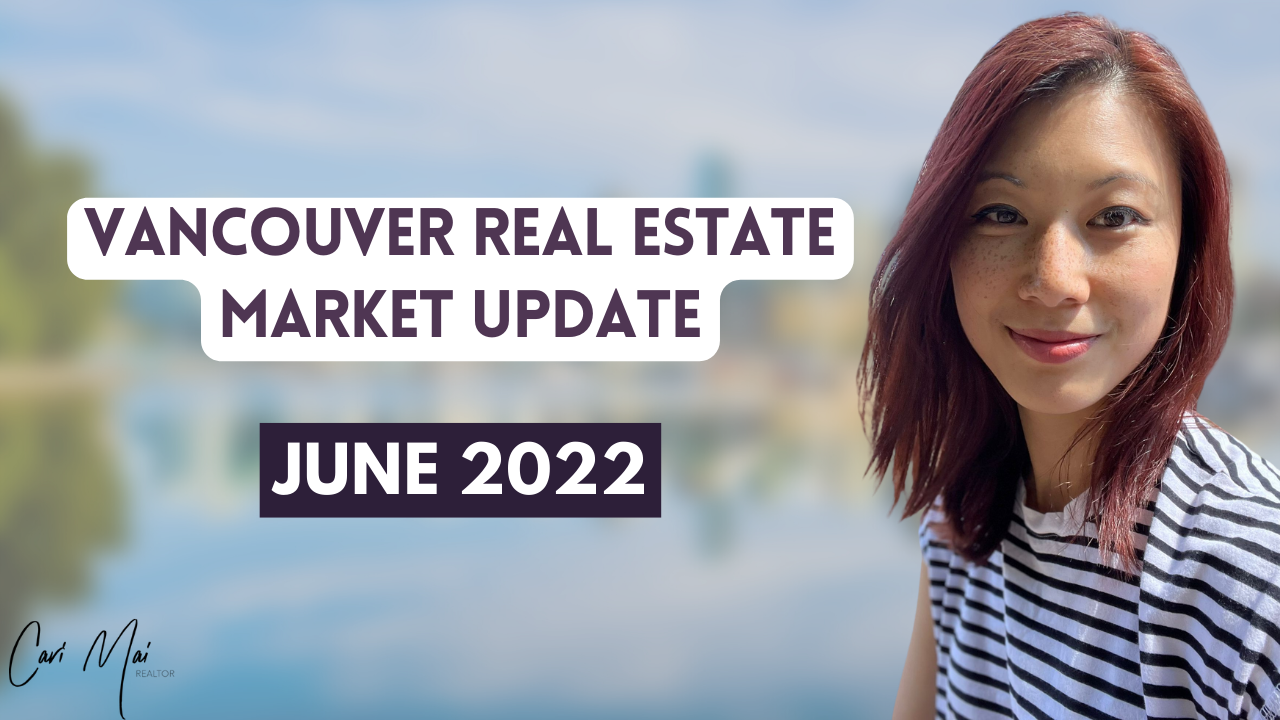 Hi, it's Cari Mai and this is your Vancouver real estate market update for June 2022. Reporting live from London, England 
Last month, we saw a calmer housing market with home buyers taking more time to make a decision, do their due diligence, and explore different housing options. 
Sellers saw fewer multiple offers and a return to more typical sales activity pre-pandemic largely due to the increasing overnight interest rates.
The MLS benchmark price was $1,261,100 across all homes in Greater Vancouver.
This is a 15% increase from May 2021 and a negligible decrease from April 2022. 
We're seeing upward pressure on home prices easing but  we would still need housing supply totals to double in order to go into a balanced market. 
This is how much a typical home in Greater Vancouver will cost you (May 2022):
A detached house
will cost you an average benchmark price of $2,093,600. This is a 15% increase in price and sales volume decrease 44% from May 2021.
A condo
would cost you an average benchmark price of $779,700. This is a 15% increase in price and a 22% decrease in sales volume from May 2021.
A townhouse
would cost you an average benchmark price of $1,141,200. This is a 22% increase in price and a 35% decrease in sales volume from May 2021.
All home types across the board saw negligible change in sales prices from April 2022.
The townhouse and condo home types still favour Sellers and the detached house segment is balanced for the first time since May 2020.
Here's some other news affecting our real estate market:
The Bank of Canada raised the overnight lending rate by another 0.5% on June 1, 2022, bringing the overnight lending rate to 1.5% in an effort to control inflation. This increase brings the lending rate within 0.25% of pre-pandemic levels when the key interest rate was 1.75%. 
Consumers have enjoyed record low-interest rates for the past 2 years in Canada, and rising interest rates was an inevitable outcome to get the economy back to normal.
We're also starting to see a price adjustment clause in pre-sale contracts with select Developers. In short, if the Building Construction Pricing Index increases by more than 4%, the Developer reserves the right to raise the purchase price by the amount over 4%!
A quick reminder to residents in the Greater Vancouver and Fraser Valley areas to apply for their Home Owner Grant 
and pay for property tax in early July to avoid any penalties.
That's it for this month! Let me know if you have any questions about what you heard here, feel free to DM me or leave a comment.  Thanks for listening and have a nice day!!