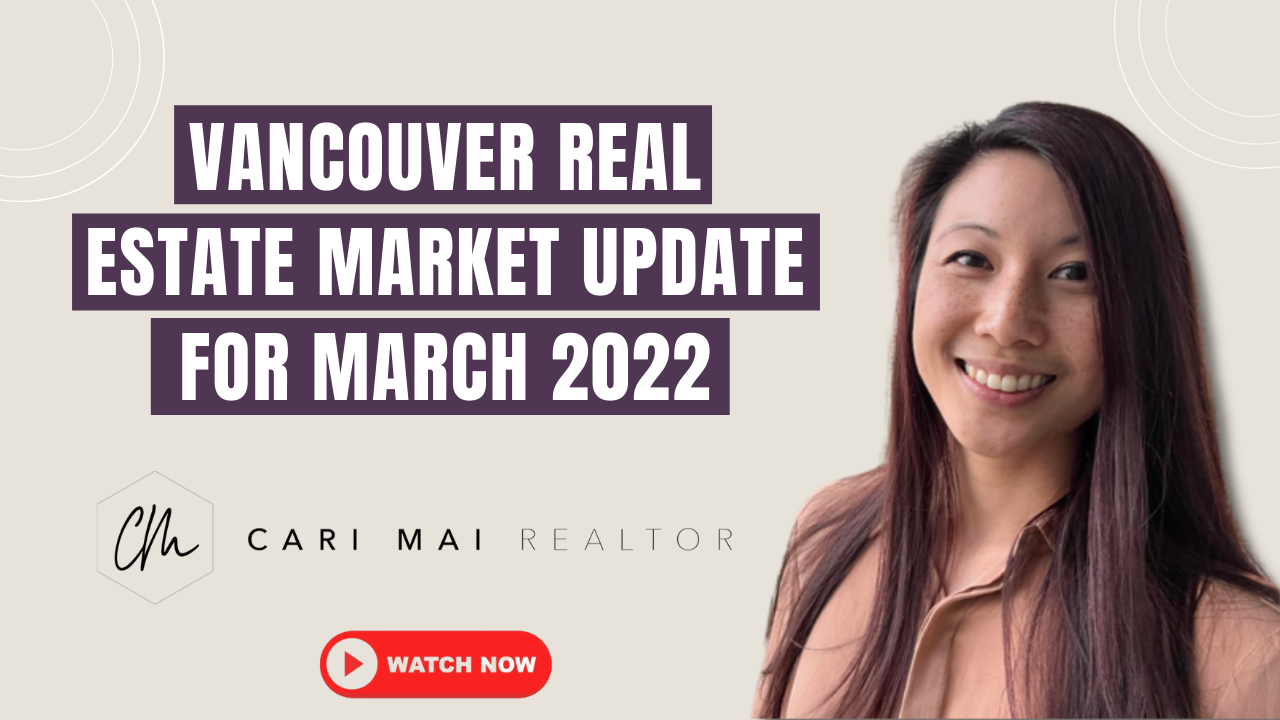 Hi, it's Cari Mai and this is your Vancouver real estate market update for March 2022.
The number of monthly MLS home sales in Greater Vancouver finally surpassed the 5,000 mark for the first time last month since November 2021. 
Month over month, we're seeing the number of homes selling increase across all home types. Market momentum in late -January to the first half of February had on average 240 homes sold per day. In the second half of February, the average number of homes sold increased to 310 per day!
New home listings are up 31% from the start of 2022.
This modest increase in home listing activity compared with last year is still not enough to meet demand! The shortage of homes available for sale are still driving prices up. The MLS benchmark price is sitting at $1,313,400, which is an increase of almost 21% from last February and an increase of 4.6% from last month.
To own a detached home in Greater Vancouver,
it's going to cost you an average benchmark price of $2,044,800, townhouses $1,090,000, and condos: $807,900. These 3 home types saw 4%-6% in price growth when compared with January 2022.
Early last week, the Bank of Canada increased the overnight interest rate by 0.25%.
This affects all variable rate mortgages with the prime rate now sitting at 2.7%. The biggest question I've been getting from everyone is:  how is this going to affect the housing market? 
RBC Economists say that rate hikes on its own, will have some cooling effects on demand. It's low interest rates and fast home price growth that will make mortgage payments very sensitive to interest rate changes -  especially for the most stretched home buyers. Economists say that these kinds of rate increases will not drastically slow down market activity or cause home prices to crash at all. The market is very slowly shifting back towards more normal conditions. Already in the past week, I've seen some homes types that would go into multiple offers get only 1 offer whereas, other home types still have many people bidding for them. 
What do you think will happen to Vancouver's housing market amidst the Bank of Canada rate hikes? Let me know in the comments below! If you'd like to discuss more about this, DM me and I'd be happy to chat.
Blog post on Bank of Canada rate hikes affecting monthly mortgage payments: