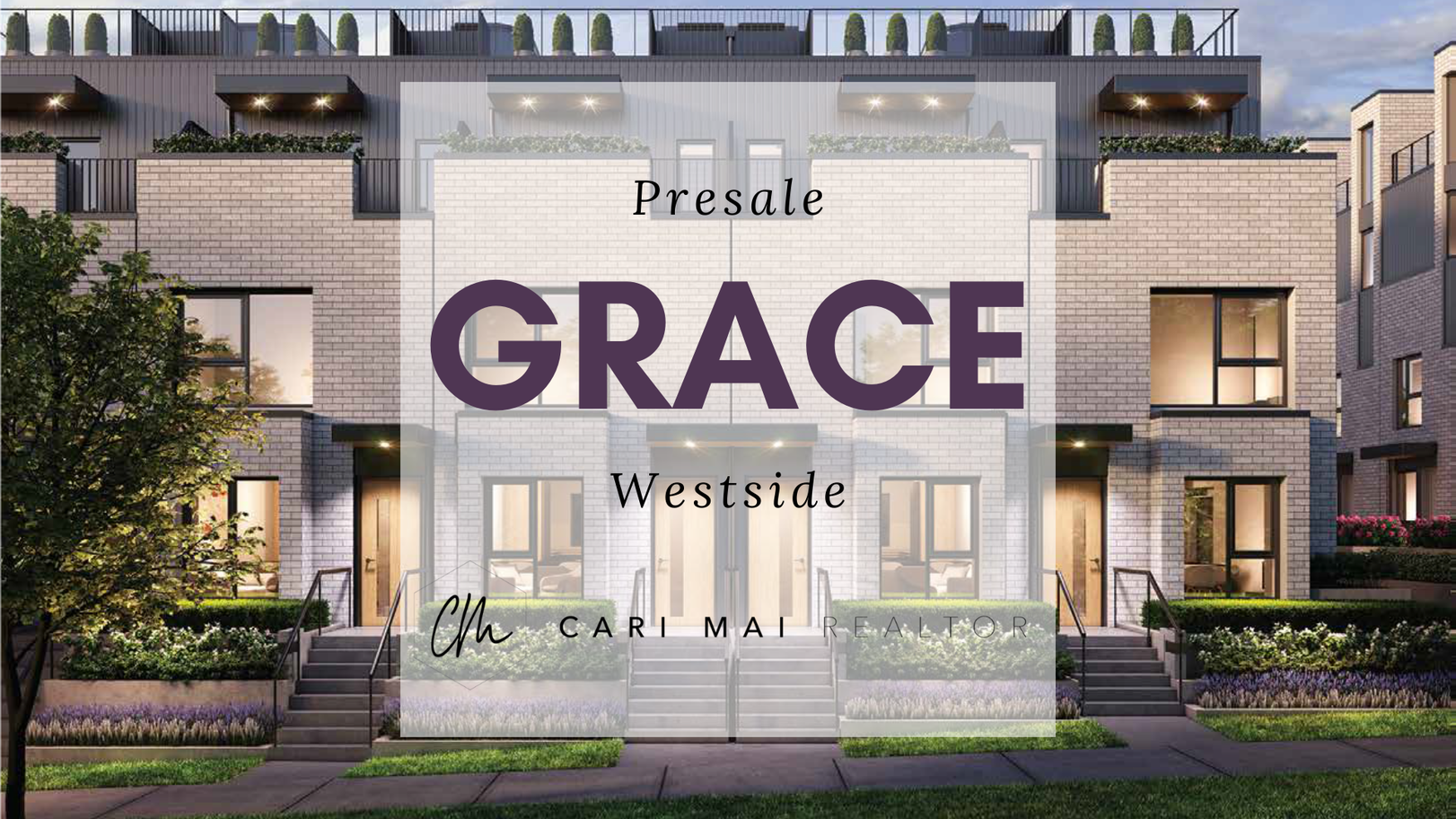 "Grace exemplifies beauty and strength both inside and out, like these homes. Long-lasting and designed to be the heart of your lifestyle, we have taken care to blend a strong home experience with this well-established westside community."
Located at W 30th Ave and Ash St in Vancouver, BC — right by Queen Elizabeth Park!
2 & 3 bedroom homes starting at $1,699,900.
Contact me for advance preview access and early purchaser incentives!
604-727-9922
cari@carimai.com